Principles of
cookies
Learn about cookies our site uses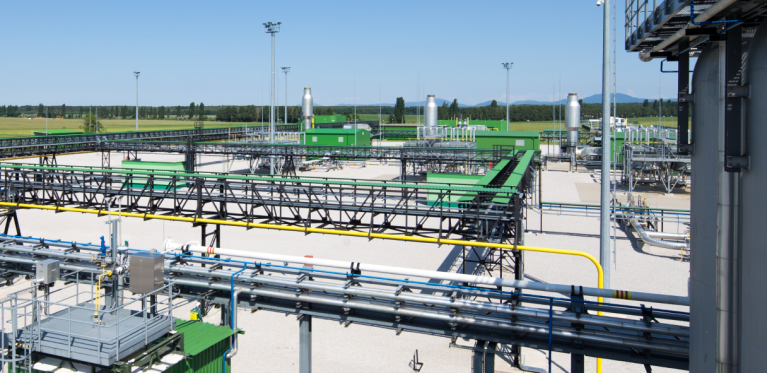 Principles of the use of cookies
Principles of the use of cookies on the web pages of NAFTA a.s. are informing users about the utilization of these files and similar ones, which are governed by the EU Directive 2002/58/EC on privacy and electronic communications.
To ensure proper functioning of this web site, we store small data files on your device, called cookies. It is a common and useful practice of most major web sites. By continuing browsing the web site without changing the cookie settings in your browser, you agree with storing cookies on your device.  Details about the revocation of consent are listed below in the "How to control cookies" section.
A cookie file is a small text file, which a web site stores on your computer or a mobile device during browsing.  Thanks to this file the web site can keep information about your actions and preferences (e.g. language, font size and other display settings) for some time, so you don't have to enter it repeatedly when viewing the individual pages.
How do we use the cookie files?
On the web pages of www.nafta.sk we use cookies for the Google Analytics service and the Drupal system to help us customize the page to your needs. Your privacy is important to us and all the data are therefore anonymous and do not record any personal information about the user, nor data that could lead to the identification of his person. These data are used only for statistical, technical and marketing purposes.
With the help of Google Analytics statistics, we can examine traffic of our web pages and information that is interesting for users and for which they return often. These cookie files belong to the category of analytical cookies, which are used to create anonymous overviews about the popularity and traffic of individual pages.  Generated information is stored as anonymous statistics in Google, without the possibility of assigning them to a specific person.
Drupal cookies are included within the system of administration of the company's web pages. These cookies store the preferences of user interface. Thanks to them your browser can identify whether you have functional Java Script, your preferred language settings and graphical preferences, such as layout and size. Utilization of these cookies helps you to view our web pages more comfortably.  NAFTA does not use these data in any internal statistics. Drupal cookies are in the category of functional cookies.
On the customer zone pages (isod.nafta.sk) we use cookies to store user sessions. They are used, for example, to allow the system to sign you off in case of prolonged inactivity to ensure the security of the portal.  Similarly, in the customer zone the cookies are used to identify JavaScript. Cookies in the customer zone belong in the category of functional and temporary.
We do not use cookies for any other purposes than those described above. Individual data are made available only to selected employees of NAFTA and authorized administrators of the web pages.
Cookie files that we use on our web pages are permanent and temporary. Permanent cookies remain on your device after you leave our site, the temporary ones are erased after you conclude the visit / close your browser. You can control and/or delete cookies at your own discretion. You can delete all cookies stored on your computer or other device, and most browsers can be set up to disable their storing. Instructions on how to block and delete cookies can be found on the home pages of your browsers. Details on the removal and rejection of cookies and other information about these files can also be found on the website www.aboutcookies.org or www.allaboutcookies.org.
Information about the use of cookies in browsers on mobile phones and details regarding the rejection and removal of such cookies can be found in the manual for your phone or tablet. After blocking cookie files you will be able to continue to visit our web pages, but some features may not work properly. Your preferred web site settings will not be saved as well, and we will be unable to analyse our web traffic and adapt the settings to the needs of our users.