Support
Services
High-quality reservoir engineering helps extend the life of reservoirs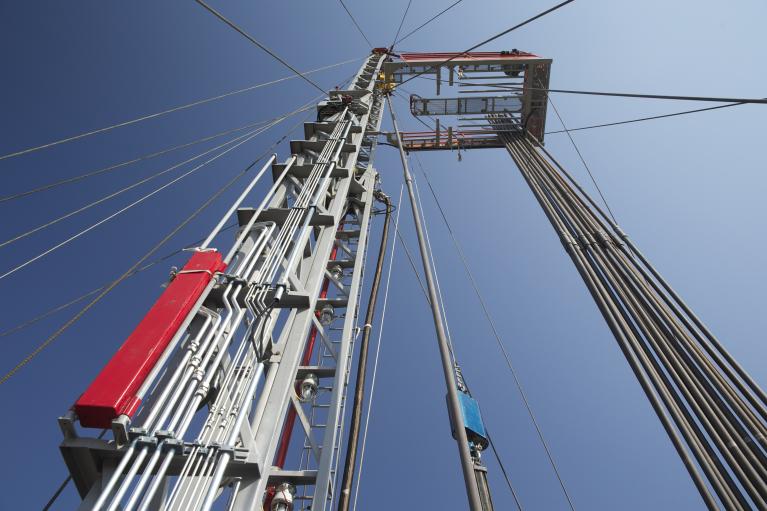 Support services E&P
Reservoir engineering
There has been a long tradition at NAFTA of our group of reservoir engineers getting involved in all production phases from field planning to extending reservoir life.
Outstanding facts:
By optimizing production and reservoir management, EOR is extending the life of existing reservoirs by 8-10 years.

25% of exhausted reservoirs have been converted

into underground gas storage facilities, considerably appreciating the company's assets.

Appropriate reservoir management has

increased the capacity of underground storage facilities

by 0.3 billion m

³

and development of other storage facilities and reservoirs has produced an additional 0.5 billion m³ of gas.
Several EOR methods have been used in reservoir operations, with each of them focused on the reservoir's own specific characteristics:
1. Secondary recoverability techniques:
Air injection (used in the Gbely and Stefanov oil fields)
Natural gas injection (Gajary Badenian oil field)
Pattern water flooding (Petrova Ves, Studienka and Dubrava oil fields)
Barrier water flooding  (Gajary Badenian oil field)
2. Tertiary recovery technique:
In-situ combustion (Gbely and Stefanov oil fields)
Technology and Investment
Declining natural gas volumes led to changes in optimalization of production operations and sparked efforts to stabilize unfavorable development.
The first important step was to interconnect staff and technology at production centers in order to improve process logistics and simplify the coordination of activities.

The introduction of dispatching, online monitoring of production at all centers and the opportunity to report and evaluate operational data all significantly contributed toward optimizing production. Many operations and preventive activities were also optimized. The ability to monitor operation at the centers and their status in real time as part of daily nominations of productionon rates contributed considerably to flexibility in production and its more effective management.

Another priority is to reduce energy intensity of technology by using more modern, cutting-edge equipment while remaining economically efficient and guaranteeing sufficient financial returns. Following recommendations made at an energy audit, selected electrical production center equipment was modernized and greater addressability was introduced in the monitoring of electricity consumption, with the emphasis on energy efficiency.
Despite declining production, both the safety of employees and the equipment they use continues to receive the most emphasis alongside compliance with all legislative standards for performance of our activities.