Drilling and
Workover
NAFTA offers drilling and workover services for internal and external clients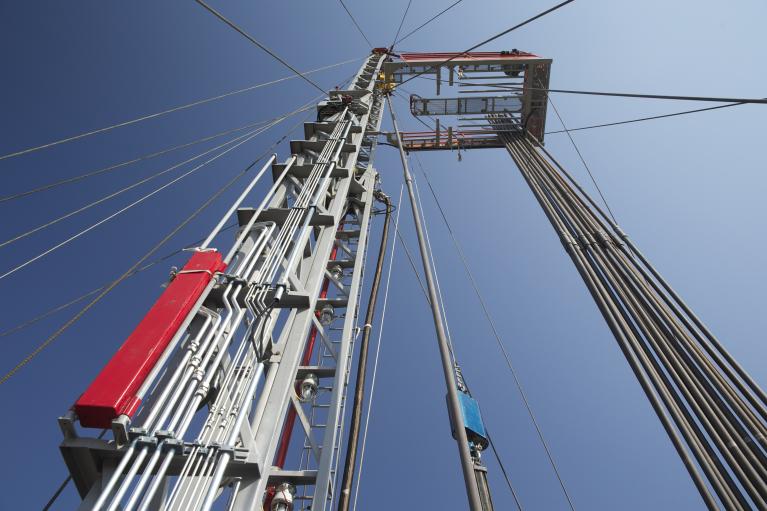 Drilling and Workover
NAFTA provides workover and drilling services both internally and for external customers. Our team is capable with its current technology of drilling wells to a depth of 2,500 meters and performing workovers to a depth of 4,000 meters. In more than 100 years  history Nafta has drilled more than 3200 wells with the deepest well in Slovakia - Šaštín 12 - 6505 m.
Nafta has a strong engineering and supervising team focused on workover and P&A jobs on Oil & Gas wells and UGS wells as well.
Last five years Nafta did 80  P&A and re-abandonment  operation
 40 WO and P&A/ year in average
List of Customers
SK – POZAGAS, Nafta,
CZ – SPPS, Innogy / RWE, LAMA, MND
DE – VNG Gasspeicher – P&A Kirchheilingen -  2021 – 2022  - 8 wells
Workover, drilling and slickline services of the company are all ISO 9001:2015, ISO 14001:2015, ISO 45001:2018 certified and comply with Safety Certificate Contractors for Petrochemicals (SCCP) standards.

Employees involved in workovers and drilling are certified by the International Well Control Forum (IWCF), an independent international organization that focuses on professional training, accreditation and certification in control of exploration and production wells for both the oil and gas industries.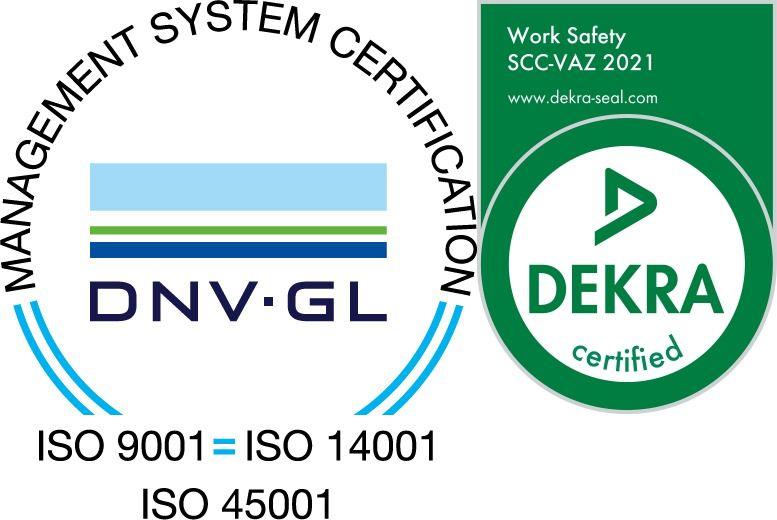 NAFTA offers these services: 
Rigs
Our two drilling and workover crews currently operate the following rigs.
Workover rig:
Drilling rig:
BIR 8005, hook load 160 t
Workover and drilling rigs: 
GVS 3070, hook load 70 t
DRILLMEC MR 4000 DB, hook load 90 t
DRILLMEC MR 4000 DB
A modern mobile drilling rig that meets demanding safety and environmentally-friendly operational requirements, the rig is designed to be compliant with API and current European regulations. The mobile rig is set on a TATRA chassis. 
Basic parameters of the rig:
Mechanic mobile rig
Maximum regular hook load - 90 t
Maximum depth for workover – 2,500 m
Total height in working position – 32.6 m
Hydraulic disc brakes for the main winch, auxiliary air brake and emergency brake
Soundproofed Caterpillar C11 engine
Internal guyline (anchoring) system and compact layout
Built on special Tatra carrier with maximum speed of 75 km/h
Total weight when transported - 55 t
Compact dimensions when transported – 17.6 x 2.5 x 3.98 m
Steerable front and rear axles – short turning radius (14.6 m)
API, ATEX and CE certified and homologized for European traffic
Accessories:
Data Acquisition System – electronic system for monitoring and recording of workover parameters
Hydraulic pipe handler – increases level of safety and automation during transferring of drill pipes and tubing from pipe racks to drill floor
Mud Gas Separator –Poorboy type for workover with H2S presence
NAFTA PROVIDES THE FOLLOWING SERVICES IN WORKOVER P&A AND DRILLING:
Preparatory work (landscaping, building of well site and access roads)
Workover of UGS wells and Oil&Gas wells
Drilling/Workover/ P&A  program design
Project Supervision 
Well Completion
Cleaning paraffin from the completion
Reconstructing wellheads, replacing and repairing "X-mass trees"
Plugging and abandoning of the wells – surface and subsurface